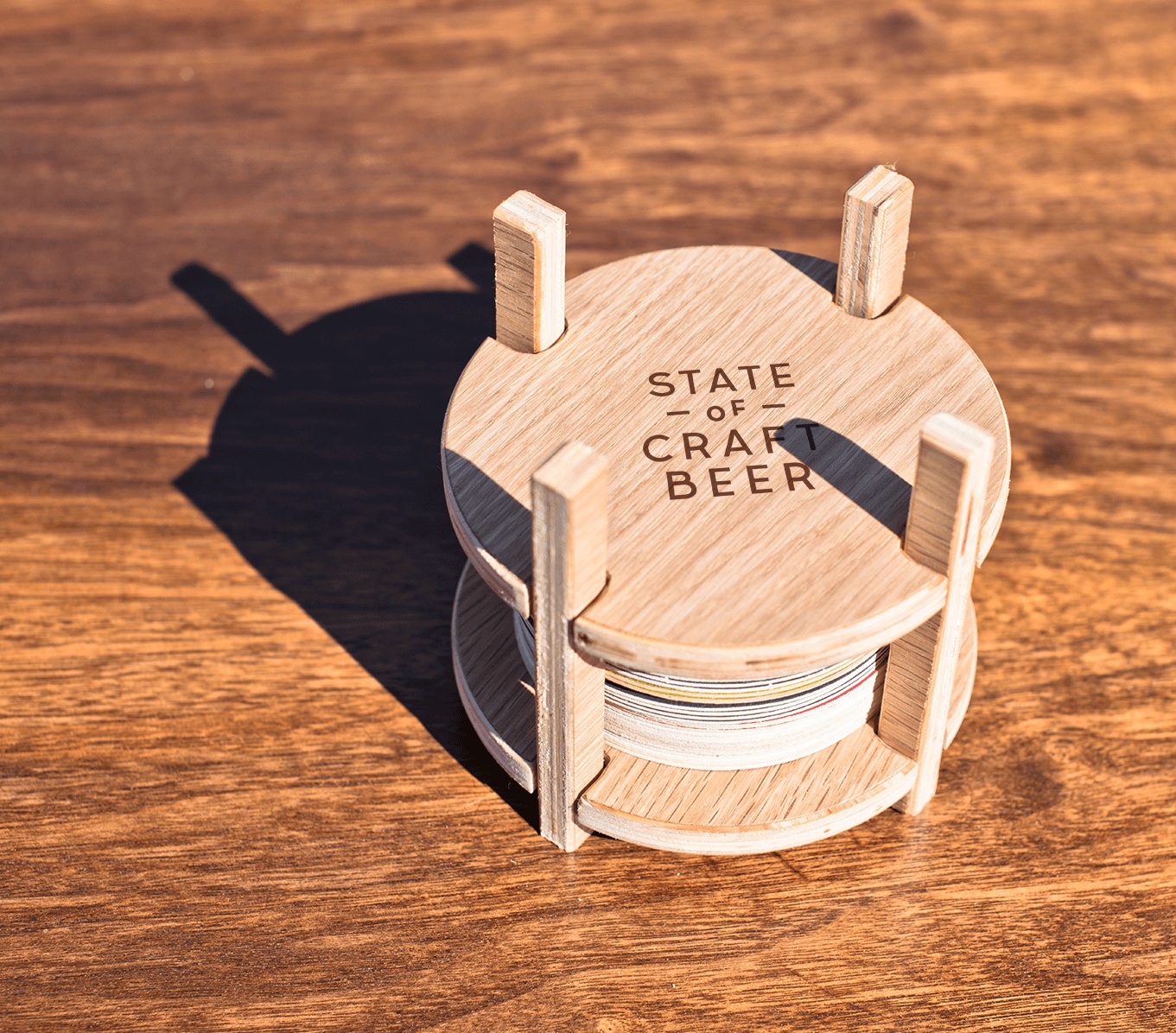 Original Coaster Holder
If coasters have a tendency of leaving taprooms in your coat pocket, only to get thrown in a pile when you get home, then the Original Coaster Holder is just what you're looking for.
Organize your coaster collection

Compatible with (round) and [square] coasters

Easy to assemble

Perfect for beer geeks & coaster freaks 👍
Beer sweat stains are a thing of the past; and they have been ever since you claimed your first set of complementary coasters. From that day forward, you've steadily amassed a respectable stack signifying the breweries you've clocked pints at. But those coasters have never truly had a place to call home...until now.
And get this: the Original Coaster Holder not only holds coasters, it's made of them! This easy-to-assemble device disassembles even easier, yielding two handsomely crafted coasters quicker than you can say, "Conden-sensation machine."
Hover mouse over image for flipside.